Often, businesses have a tendency to resist change, particularly when it comes to their ERP system. The solution itself may be working fine, and ERP upgrades can be costly and time consuming - resulting in many businesses simply choosing not to do it.
However, if you're currently using Microsoft Dynamics AX, this isn't the best choice. While committing the time, resources and personnel necessary to complete an upgrade can be a challenge, each day you delay the move to a cloud based system such as Microsoft Dynamics 365, you're losing competitive advantage, and limiting your ability to digitally transform.

With support for Dynamics AX ending soon, Dynamics 365 remains the best choice for your ERP upgrade. Here's everything you need to know about moving from Microsoft Dynamics AX to Dynamics 365 for Finance and Supply Chain Management; including differences between the two applications, the benefits of Dynamics 365 and how to begin planning your upgrade.
Find out the 10 things you need to review before upgrading Dynamics AX to Dynamics 365 with our free guide:
Contents
Why do you need to upgrade Microsoft Dynamics AX?
What's the difference between Microsoft AX and Dynamics 365?
How do I switch to Dynamics 365 from Dynamics AX?
Plan your Dynamics AX upgrade with Inciper
Why do you need to upgrade Microsoft Dynamics AX?
For many businesses, the idea of undertaking an upgrade can be daunting - especially if they have faced long, costly implementations in the past. Additionally, Microsoft AX as it currently stands is operating normally for the majority of organisations, and if this is the case, what is the need to upgrade?
It's true, Dynamics AX may not be causing problems for organisations currently, however there is no guarantee that it won't in the future. While this is true of any ERP system, it's particularly applicable to Dynamics AX users.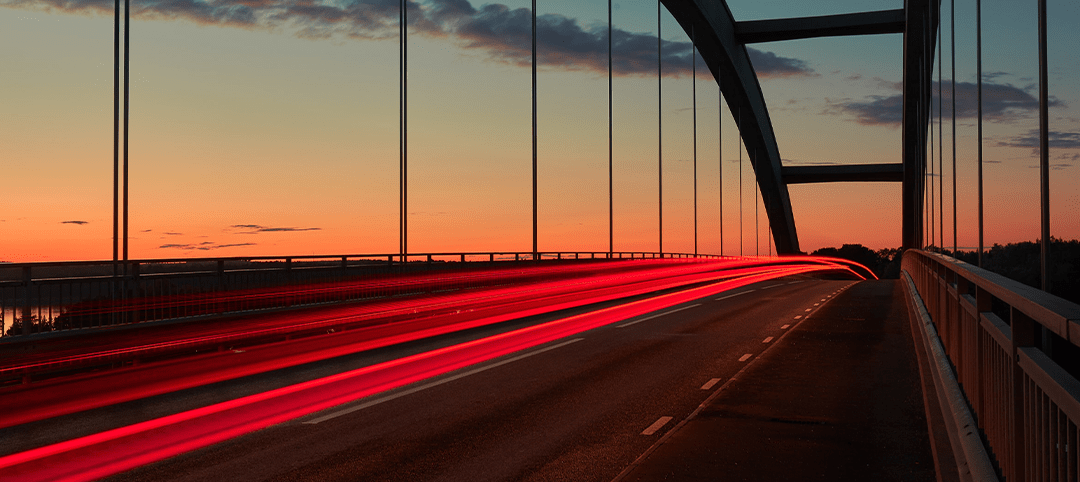 Microsoft is ending mainstream support for Dynamics AX 2012 in October 2021.
This means that from October 2021, you will no longer be able to access support from Microsoft if something goes wrong in your solution. This doesn't mean you won't be able to access support, however - there are still many Microsoft partners that will be able to offer managed services of Dynamics AX, and Microsoft themselves will also offer paid support.
That being said, doing this could become costly, and won't be sustainable in the long term. Microsoft has long since stopped enhancing Dynamics AX, meaning that the application is becoming more obsolete over time. Additionally, with an increased number of businesses making the move to the cloud, continuing to maintain the infrastructure of your on-premise Dynamics AX solution puts you at a disadvantage to your competitors.
Moving to a completely web-and-cloud-based solution such as Dynamics 365 is the only way to keep your business from falling behind. Dynamics 365 is updated and enhanced on a regular basis, and is completely supported by Microsoft as one of their leading products. This means that if there is an issue in your Dynamics 365 solution, your business won't feel the damaging effects of having to come to a complete standstill, as Microsoft (or your Managed service provider) will be able to fix the problem - without the additional charges you will receive when requesting support for Dynamics AX.
Ultimately, no matter how well your Microsoft AX solution is working currently, issues will arise at some point. When support officially expires and the solution becomes obsolete, it could cause huge problems for your business.
That's why choosing an upgrade to Dynamics 365 remains your best option moving forward. To see why, read our blog, Is upgrading Dynamics AX 2012 to Dynamics 365 worth it? where we discuss all the reasons not to do an upgrade, and why these mean that you absolutely should. One of the great drivers for an upgrade to Dynamics 365 is that once you upgrade, you won't have to do it again - so why wait any longer? Around 95% of all Dynamics 365 customers do the update and stay current, so the results of doing an upgrade speak for themselves.
However, in order to commit to undertaking the upgrade, you need to be confident that Dynamics 365 is the best fit solution for your business. Let's take a look at how Dynamics 365 compares to its predecessor, to help you decide if it is the solution for you.
What's the difference between Dynamics AX and Dynamics 365?
Originally released in 2002, Dynamics AX is the ERP solution Microsoft offers aimed at mid-to-large size enterprises. Now, Dynamics AX has evolved into what we now know as Dynamics 365 for Finance and Supply Chain Management.
Dynamics AX is no longer available to new customers, and extended support will end in 2021. The most obvious difference between Dynamics AX and Dynamics 365 is that Dynamics 365 is a cloud based solution, while Dynamics AX is primarily on-premise based. The cloud-based D365 model offers much more than Dynamics AX in terms of accessibility and functionality, including:
Web-based log in

A sleek, user-friendly interface

More integrations

Regular updates

Extensive

new dynamics features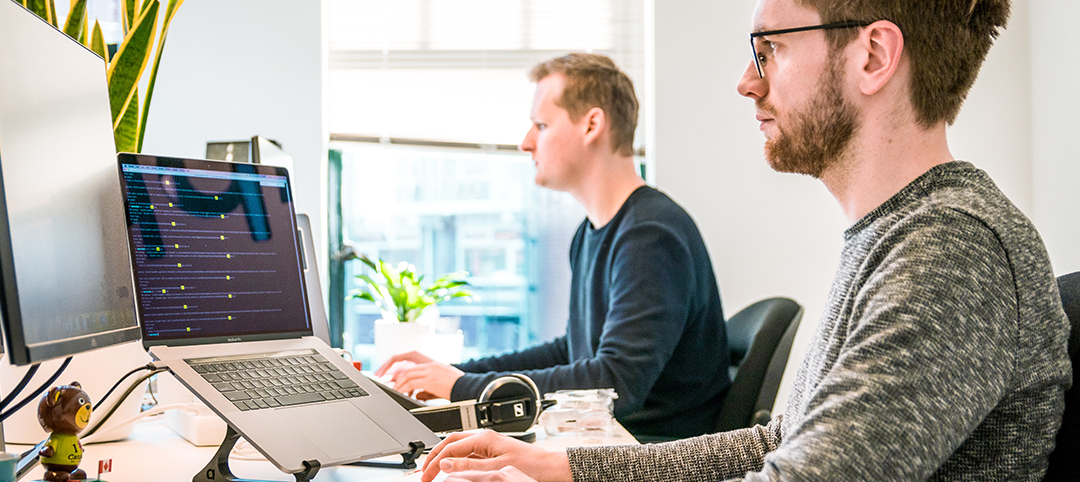 Ultimately, Dynamics 365 is much more than a name change - the benefits that the solution can offer far outweigh its predecessor. While Dynamics AX was and still remains an excellent platform, the move to the more modern Dynamics 365 will be more than worth the investment.
Looking to upgrade? Download our free guide to find out the 10 things you need to review before upgrading Dynamics AX:
The benefits of Dynamics 365
Doing even the smallest amount of research on Dynamics 365 will show you just how much the software is valued by its users. As a completely integrated, cloud-based solution that offers extensive insight into all aspects of your business, there really is no better option.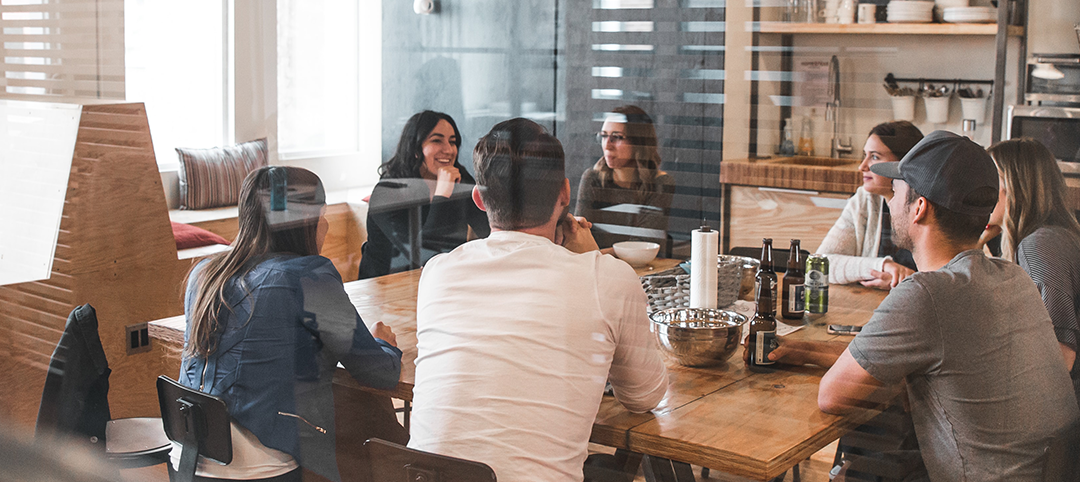 Here are just some of the benefits you can expect when upgrading your Dynamics AX solution to Dynamics 365:
Powerful integration
As one of the largest ERPs on the market, Dynamics 365 can integrate with numerous different platforms, meaning you won't face the issues with customisation and integration you may have faced in Dynamics AX. If you're also using other elements of the 365 suite, such as Office 365, Dynamics also integrates seamlessly.
Continuous enhancement
Unlike Dynamics AX, D365 is enhanced on a regular basis, meaning you always have access to the latest technical developments, without the need to implement each time.
Highly scalable
Because Dynamics 365 operates as a cloud-based subscription service, it makes it very easy to scale your solution as your business grows. You'll never have to commit to more licenses than you need, and can use the powerful business intelligence the application has to predict how many licenses you may need in the future. This makes it much easier to scale the solution (up or down) to meet your exact needs, which isn't possible with Dynamics AX.
Real-time analysis
The cloud capabilities of Dynamics 365 ensures that your information is always up to date, and mistakes or missing information become a rarity. You'll have access to a range of modules that give you the deep business insight needed to better solve problems, and make informed decisions.
Better compliance and security
Understandably, many businesses have scepticisms about the security of the cloud, and find the on-premise security of their Microsoft AX solution comforting. However, Dynamics 365 is hosted in Azure, which is highly secure (it's a leader in the industry when it comes to ISO certifications) and can give you a central view of security across your business. This makes it easier to identify vulnerabilities and respond to potential threats. When it comes to compliance, the competency of Azure can also help you better meet your requirements. Dynamics 365 adheres to the strictest compliance laws of wherever your business is based, and you can configure your solution to meet your exact regulatory requirements using Microsoft Compliance Manager, keeping you safe from non-compliance fines.
Reduced costs
While the initial cost of upgrading may be expensive, the overall reduced costs you'll see as a result make it worth the investment. Dynamics 365 is a cloud-based platform, meaning that you'll no longer have to pay for the expensive on-premise infrastructure Dynamics AX needs, or the staff needed to undertake the maintenance. Not only this, but advanced automation can help you save money elsewhere, as Dynamics 365 can help identify unnecessary resources and minimise running costs.
However, aside from the obvious benefits, you realistically need to be aware of just how much Dynamics 365 will cost you in the long term (post-upgrade), compared to what you're currently paying for Dynamics AX.
Dynamics 365 pricing
The main difference between Dynamics AX and Dynamics 365 pricing is that D365's pricing is a lot more flexible, and customers are able to choose functionalities to suit them. There are also a number of different licensing options depending on which functionalities you choose, and user activities. Unlike Dynamics AX, Dynamics 365 is a subscription based model, meaning you only pay per license (user or device) per month. These licenses are as follows:
Full - Access to all features and data (depending on security level)
Attach - Provides full coverage of all modules to extend a users access
Activity

- can use the solution for specific transaction
Device - a license for a shared device
Team

- can perform basic tasks, processes and gain insight (reporting)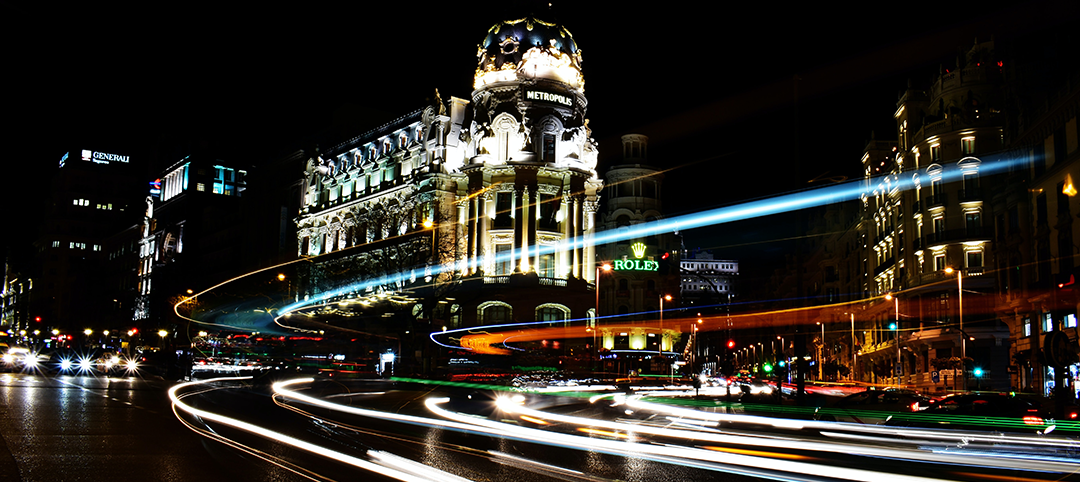 Compared to the Microsoft AX pricing model, Dynamics 365 is much more cost effective. With D365, you only pay for what you need, when you need it, making it much easier to understand how much you're spending on the software each month. On top of this, the ability to scale the solution easily enables you to have complete control over the cost - something that isn't always possible with Microsoft AX.
Clearly, these costs aren't definitive, and there may be other areas you need to consider when planning your upgrade. Luckily, our blog explains the total cost of ownership when upgrading from Dynamics AX to Dynamics 365 - helping you understand what you need to factor in when making your decision.
How do I switch to Dynamics 365 from Dynamics AX?
If you've decided that an upgrade from Microsoft Dynamics AX to Dynamics 365 does in fact make sense for your organisation, you may be wondering how exactly you should begin the process.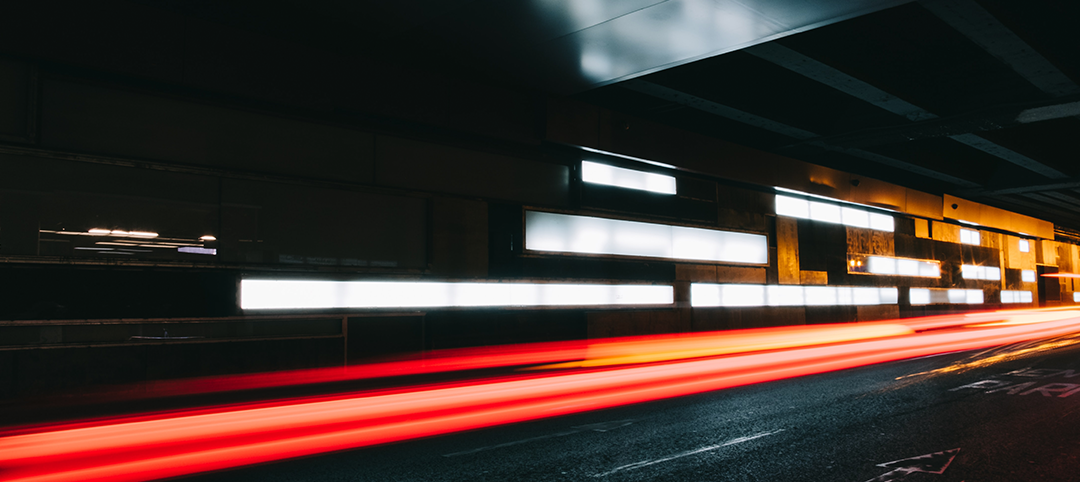 The first step is to get your leadership team on board, by developing a business case that explains why Dynamics 365 is the best choice for your organisation. In this, you'll have to lay out the business vision and how the software will fit into it, detail any upgrade risks and how you plan to mitigate them, and present the overall cost and ROI.
This process can be overwhelming, so we've created a quick, handy guide to what needs to be considered when building your business case for a Microsoft Dynamics AX upgrade.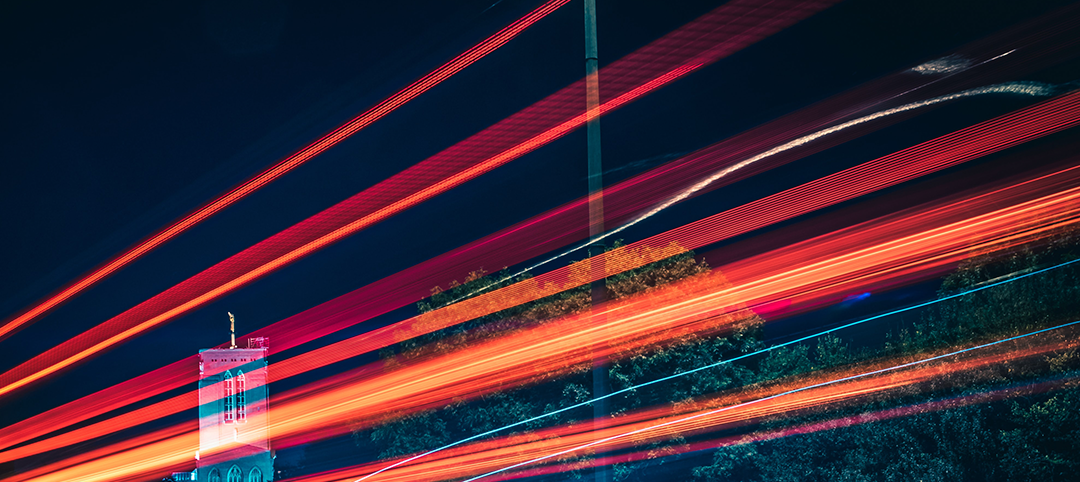 Once you have the leadership team on board, the next step is to ensure that your organisation is fully prepared to undertake the upgrade. Again, this can be overwhelming, and ERP upgrades can quickly spiral out of control and go over budget if they aren't properly and thoroughly planned for.
We understand the concern that comes with upgrading your ERP system, which is why we have created a number of resources to help you ensure success.
For example, if you're concerned about data migration our blog contains helpful, actionable advice on how to ensure your data is migrated successfully when upgrading Dynamics AX.
However, to ensure you're fully prepared for your Dynamics AX upgrade, we recommend downloading our free pre-upgrade checklist, which details the top 10 things you need to review before upgrading Dynamics AX 2012 to Dynamics 365 to ensure success, and ease your mind:
Once you feel prepared for your upgrade, it's time to choose an upgrade partner that can ensure its success. Our guide to choosing the best upgrade approach will help you determine which of the three upgrade approaches is best suited to your business, including why our RAPID approach has proved to be a huge success for many businesses.
Want more information about Microsoft's plans for AX support going forward? Join us for our free webinar:
Plan your Microsoft Dynamics AX upgrade with Inciper
One of the great drivers for an upgrade to Dynamics 365 from Dynamics AX is that once you upgrade, you won't have to do it again, and Inciper can help make the transition into your new solution as easy as possible. Through regular managed releases, we create a solution that has your business vision in mind from the very beginning, and that works for your requirements.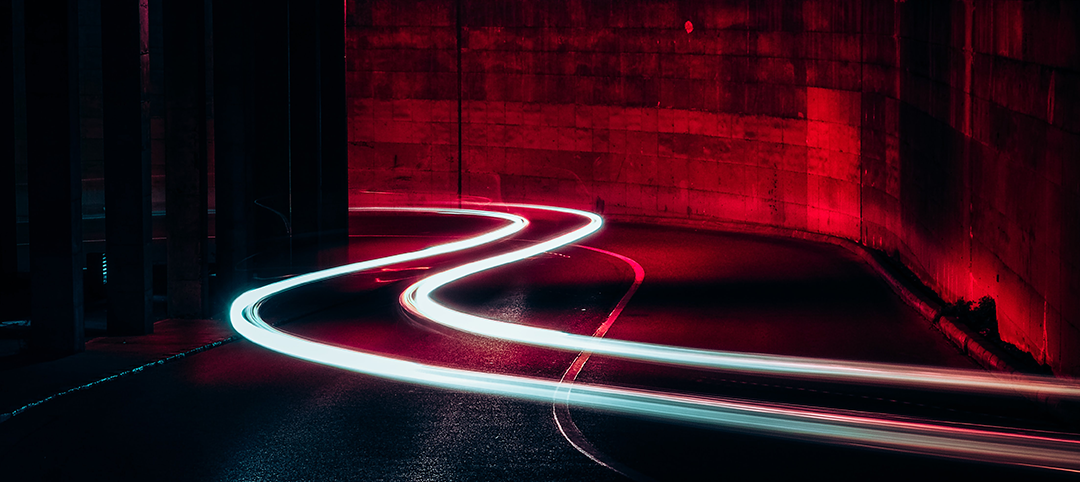 We give you the choice, freedom and flexibility needed to facilitate a successful upgrade, with our RAPID methodology focusing on delivering value throughout the project - by prioritising business processes and objectives, and adapting to changing circumstances.
We take into account both the good and bad of Microsoft Dynamics AX, solving the challenges you're facing, and moving the best aspects of the application into a Dynamics 365 solution that completely works for you. This way, you don't risk losing what you have achieved with Dynamics AX so far - it is simply reworked into a better, more powerful solution.
At Inciper, our work doesn't stop at implementation, either. We provide expertise, knowledge and support even after your solution goes live - making us the perfect, all-round Microsoft partner to manage your Dynamics AX upgrade.
Speak to one of our experts today, and see how we can help you get the most cost effective, successful solution for your business;