Get your free pre-upgrade checklist
10 things to review before upgrading Dynamics AX 2012 to Dynamics 365
Committing the time and resources to doing another upgrade can be a challenge - especially for businesses who have previously suffered through lengthy, costly and unsuccessful implementations. However, every day you delay an upgrade, you edge one step closer to the end of system support, and you increasingly lose more competitive advantage.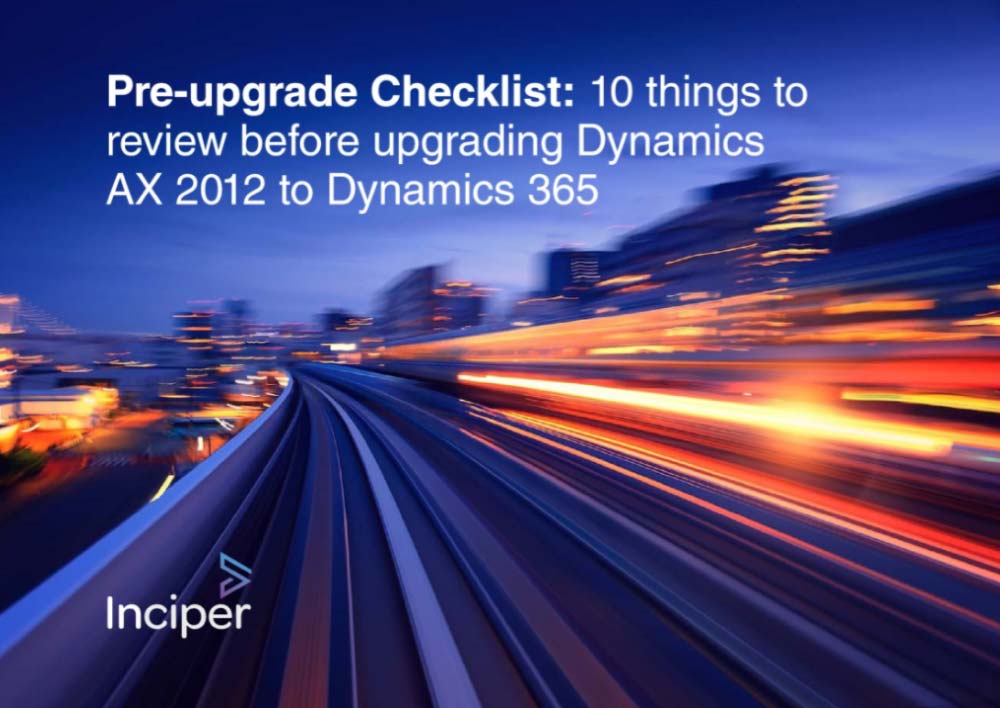 Simply put, if you want to upgrade your current Dynamics AX 2012 solution to Dynamics 365, there's no time like the present.
That's why we've developed a pre-upgrade checklist; so that you know exactly what you need to do before you undertake the upgrade to ensure its success.
Don't let unpreparedness prevent your upgrade any longer - fill in the form and receive your free checklist now.
Download the free checklist
Simply fill out the form for your free pre-upgrade checklist