Managed Services and Support
Many organisations are undergoing an unexpected level of business transformation, either due to the current climate, business growth or other structural changes. In order to keep your business running smoothly, you may require Dynamics 365 Support to ensure your solution is maintained effectively, so you can get the most out of it.
How do we deliver value through managed services and support?
While Microsoft Dynamics offers a range of excellent business solutions, organisations don't always have the necessary in-house resources to support the applications throughout their lifecycle. Microsoft Dynamics is a powerful cloud solution, but how do you ensure you get maximum benefit from it in the long term?
Our support services are designed to ensure that you get maximum value from the technology. We proactively and constantly review how the technology is being used and suggest ways it can be leveraged to meet new challenges. Because we take the time to understand our customers' business we can ensure that Dynamics 365 continues to work for your business now and in the future.
Here's why you need Microsoft Business Application support:
Your Microsoft solution isn't working as it should.
You need support for older versions of the Microsoft product.
You've implemented your solution and it's now live, but you've lost contact with your Microsoft partner.
You want to innovate or expand your Microsoft solution, but aren't sure how.
Get our Managed Services Catalogue.
Find out what we offer as part of our comprehensive Microsoft Business Applications support packages.
Get our Managed Services Catalogue.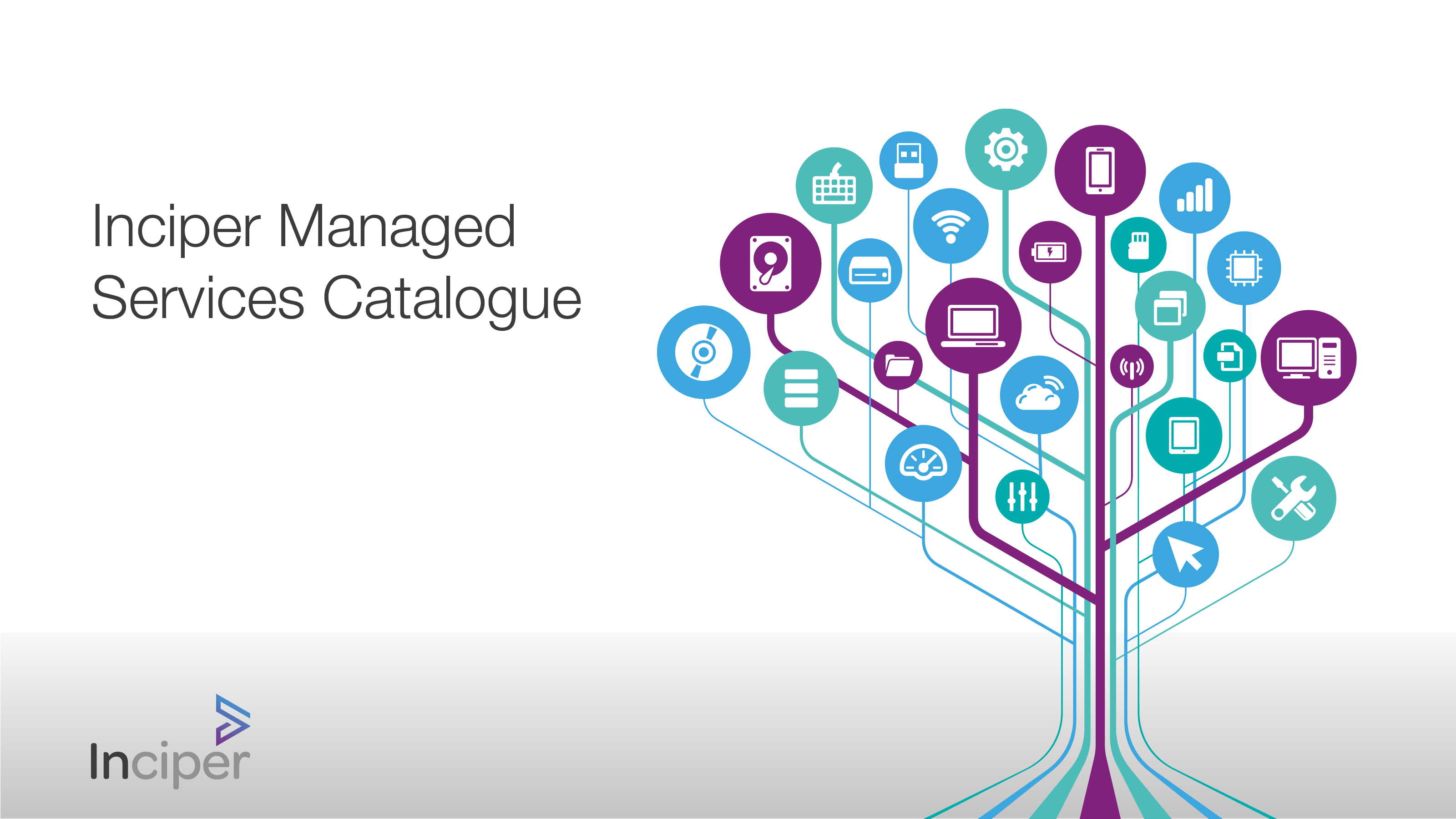 Why Inciper?
Inciper's managed services provide your organisation with Microsoft Business Application support for your current solution, as well as offering advice, training and additional support to embrace new Microsoft functionality.
At Inciper, we tailor a service catalogue to your business needs, helping you prioritise where you need assistance across a range of Microsoft products.
Leading Microsoft Business Application partner
As a leading Microsoft Business Application partner working with a number of organisations across a wide range of sectors, our managed services team seek to wholly understand the needs and challenges of your business; whether you need traditional break / fix support or additional training, our experts are on hand to help.
Comprehensive Microsoft Business Application support
Our managed services guarantee comprehensive Microsoft support that goes beyond regular break / fix assistance and offers consultancy and training as a standard. You can contact our team with any query, whether it's for help with an issue, maintenance or even training on key applications.
Technical support experts
Our technical support experts can help with incident management, answering those difficult "how to" and "why" questions, one-to-one advice and training on your Microsoft products, ITIL compliant processes, application management and monitoring, SLA-based support agreements, and assistance with Microsoft continuous upgrades.
A true partner
Unlike other Microsoft support services, we want to collaborate, engage and share our knowledge with you - so you can get the most out of your solution. We have a team of technical experts on hand to help with every query, ensuring you have the tools necessary to optimise your Microsoft Business Application solution - whatever it may be.
Ready to talk? Speak to a consultant
Are you looking to enhance your Microsoft Business Application, or do you want to learn more about how Inciper can help solve your business challenges? Click the button below to request a callback with one of our expert consultants.
Ready to talk? Speak to a consultant