Wakefield Council supports over 345,000 residents in the Wakefield District in West Yorkshire with local government services including council tax billing, libraries, social services, processing planning applications, waste collection and disposal, and it is also a local education authority. The Council boasts a forward thinking digital presence – maximising their website and social media to connect with residents and educate on the services available to them.
Seeking an expert in multi-faceted Microsoft solutions, Wakefield Council selected Microsoft Gold Partner, Inciper to not only outline a digital transformation strategy and propose solutions that met the needs of the multiple departments, but to execute bespoke product delivery using the agile RAPID approach, allowing them to deliver value early in the project.
Joining forces with Inciper allowed Wakefield Council to truly work in partnership on implementing solutions that would revolutionise their service offerings. Inciper was able to assist in mapping out business requirements and offer guidance on solution design, while also supporting in house teams with training and testing strategies ensuring they had the relevant skills to take the project forward in the future. Furthermore, Inciper helped Wakefield Council implement automation to support aspects of their deployment strategy, resulting in efficiency savings.
"With their extensive knowledge, Inciper was able to advise on the best solution designs that minimised customisation, helping to meet our business goals."
Rob Sorely
Deputy Systems Manager, Intelligence and Technology
Migrating to cloud technology
Reviewing the processes of departments across the council, Wakefield Council identified the opportunity to improve the service offerings of more than 100 council services across community, environment, planning, health and care and more and remove the need for paper and manual processes. It was concluded that a digital transformation strategy was needed.
Seeking technology that would allow Wakefield Council to improve efficiencies and encourage cost savings, but that could also be scalable across multiple departments, Wakefield Council determined that migrating to a cloud-based CRM with accompanying Power Platform capabilities, would help them meet their goals. Wakefield Council discovered Inciper through a tender process and Inciper were able to present a bespoke proposal allowing them to deliver Wakefield Council's requirements on a limited budget.


A model for a scalable future
Working in partnership with Inciper, Wakefield Council have built a foundation for continued digital transformation and development. Working collaboratively, Inciper supported Wakefield Council to become self-sufficient, beginning with developing solutions using out of the box
functionality – reduced customisations and a configuration based set up empowered Wakefield Council to take ownership of their systems and processes. From there, Inciper ensured knowledge transfer was a key part of training and developing the existing teams' skills within Wakefield Council. This promotes long-term sustainability within the business and sures up ROI over time.
Inciper's agile RAPID approach also allowed for responsiveness throughout the project, to pivot and build on new ideas and functionality to meet evolving business needs. Using a sprint structure, Inciper was able to deliver value at regular intervals during the project working in close collaboration with Wakefield Council throughout.
Inciper also supported Wakefield Council with developing a test strategy using Azure DevOps, helping them to outline best practices. Now, Wakefield Council has scalable Microsoft Business Applications and robust processes in place to roll out to more departments and initiatives.
As a direct result of Inciper's Dynamics 365 implementation, Wakefield Council has:
Improved insights into performance of the team and increased communication across departments.
Improved processes and efficiencies, helping the Council to plan for
resources more effectively, saving time and budget.
Reduced the need for paper-based process and increasing accuracy in
data and information logged.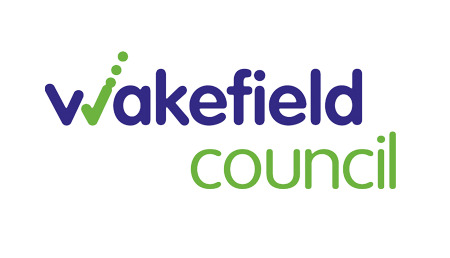 "Inciper were a breath of fresh air! It was always easy to communicate with them and work collaboratively throughout the entire project. Their methodology is truly agile."
Rob Sorely,
Deputy Systems Manager, Intelligence and Technology.
Example Service – Pest Control
An example from the programme is with the pest control service. It was decided that the implementation of a Microsoft 'Canvas App' for use on mobile devices by Pest Control Officers could improve their processes and was seen as a proof-of-concept opportunity to secure future service digitisation.
The paper-based systems in place proved impractical for Pest Control Officers as they work remotely and only visit the Council's offices once per week to collect new job sheets and submit the job sheets from the previous week. There was only minimal infrastructure set up for managing urgent job requests, which were taken over the phone by a Pest Control Officer, with no real logging or tracking of these jobs taking place. Furthermore, visibility around existing jobs, jobs being rearranged to make way for urgent calls, or due to sickness and holidays was lacking. Many jobs require notes and photographs to be taken, but there was no procedure in place to log these and nowhere to store them, resulting in Pest Control Officers writing notes on scrap paper and taking and storing images on their phone. Overall, the processes in place for this department were not fit for purpose and taking up valuable time and resources. So, Wakefield Council engaged with Inciper to deploy Dynamics 365 capabilities, including a canvas app.
The new canvas app helped deliver numerous business benefits, including:
Increasing visibility of jobs completed and upcoming, as well as providing
means to allocate urgent jobs to officers in the field.
Increasing communication between officers and the back office,
meaning officers were no longer required to make trips to the office.
Reducing the need for paper-based process and increasing accuracy in
data and information logged, including photographs and notes.
Improving insights into performance of the team.
Improving processes and efficiencies, helping the Council to plan for
resources more effectively, saving time and budget.
Covid-19
Wakefield Council faced a number of challenges when the pandemic occurred as development was ongoing and go-live took place while the nation was still in lockdown. However, the changes to solutions meant Wakefield Council was better equipped to support Covid-19 initiatives across the business and over 100 council services were improved. Plus, automated deployments ensured updates were efficient and reduced risk of issues.
Thinking of implementing Dynamics 365 into your business?
Speak to one of our experts today.
Discuss your Dynamics 365 requirements with us.
Thinking of implementing Dynamics 365 into your business?