Moving Ahead is a social impact organisation aiming to improve workplace inclusion and diversity, with a mission to create an inclusive society in which every individual and organisation can become whatever they want to be.
In order to grow successfully, they needed to modernise with a CRM.
With such fast growth, MA was at an exciting yet critical point where they needed to streamline and consolidate the data coming in, but could also provide greater ROI via insights and reports based on the data they were compiling.
Inciper helped prepare Moving Ahead for their future growth. The implementation of Dynamics 365 CRM meant the organisation could stop relying on manual processes and focus on what mattered most - growing, and providing excellent service to their clients.
From the moment we were introduced, we felt good about Inciper.
Katherine Godsmark
Head of People and Operations at Moving Ahead
In need of improvement of process
As a fairly young organisation, Moving Ahead faced the challenges of running a small business day-to-day - employees relied on manual processes that were always changing, and the growth the company was experiencing made it difficult to standardise them.
The organisation was in need of a more efficient and sustainable way of working to track client data and ensure GDPR compliance across the organisation.
To solve this, the company originally tried to implement Salesforce, but as Moving Ahead isn't a sales-heavy organisation, they found the solution to be too rigid, and unable to meet their individual needs.
As a small agile and rapidly growing business, they needed a solution that could meet their specific needs, and an implementation partner with the flexibility to accommodate their requirements - one that could offer support and guidance at each stage of the process.
As a direct result of their Dynamics 365 CRM implementation with Inciper, Moving Ahead have gained:
Greater visibility
of all customers and key stakeholders, as well as complete consolidation of data
Increased transparency across the organisation, as employees no longer need to rely on others to access information, creating Empowered employees who now have the tools to build better client relationships
A more defined sales process, where the sales team can track the customer journey at every stage, and are better able to convert prospects into customers due to seamless integration with their other systems, creating a more user-friendly experience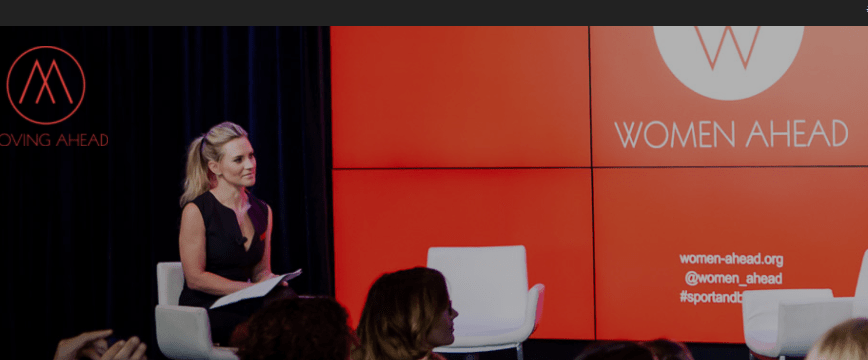 Being able to create something from the very beginning with a team that really took the time to understand our needs was extremely helpful. Inciper really took the time to digest our challenges, and create a vision of how solutions to these would come together in the CRM. It was that process that took time, but really helped us understand what they were trying to achieve.
Martina Petkov
Team Lead at Moving Ahead
Considering a digital transformation programme?
Speak to us about how we can transform your business processes with Microsoft Dynamics 365.
Considering a digital transformation programme?
Agility and flexibility
Inciper's strategic, RAPID approach to CRM implementation was perfect for Moving Ahead, as they needed flexibility and adaptability - they wouldn't have had the resources and personnel to commit to other, time consuming, waterfall implementation methods.
Individual project sprints gave the organisation complete visibility at every stage of the implementation, and gave the Moving Ahead team time to evolve their ideas as the project progressed.
Inciper and Moving Ahead's collaborative relationship was formed from the very beginning, where Inciper worked closely with Moving Ahead project managers on multiple aspects of the scope and implementation, and advised on change management.
Inciper were extremely flexible with project timelines, but always met their individual deadlines. This responsive, agile approach created fewer barriers to completing the project, and delivery was successful. Inciper adapted quickly to their working style, and collaborated closely with the team to deliver a Dynamics 365 solution that would assist Moving Ahead in its rapid growth and development.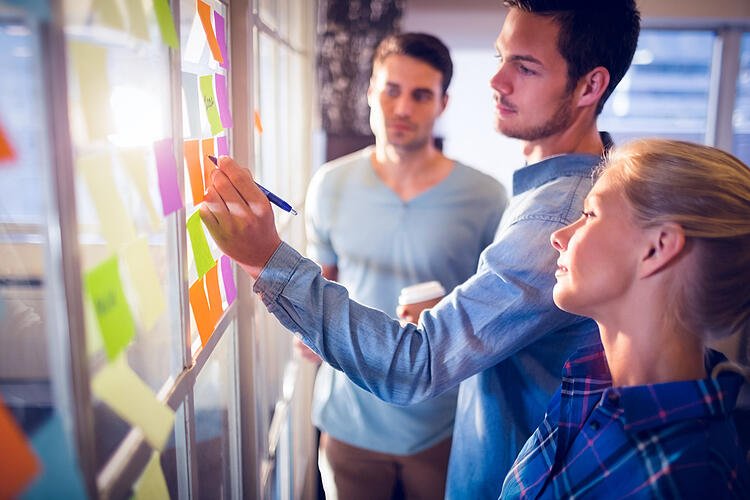 The short sprints throughout really helped us see how the project was progressing, and gave us faith that the end solution would come together successfully. Inciper were very accommodating towards us as a small business, and we had a really collaborative relationship where we could make changes if we needed to.
Katherine Godsmark
Head of Programmes and Operational Delivery at Moving Ahead
Digital transformation
Before implementing Dynamics 365 CRM, Moving Ahead were dependent on manual processes which were time-consuming. However, after working with Inciper to implement Dynamics 365 CRM, the organisation now has standardised, automated processes which has improved business efficiency and client relationship management.
For Moving Ahead, the CRM acts as a point of truth - a single point of reference where they can view key stakeholders and access information on all of the organisations they work with.
Inciper's holistic approach to implementation also meant that post go-live, all team members felt comfortable and confident to use the solution effectively. Where the organisation received no support with Salesforce, the level of support offered by Inciper proved invaluable in facilitating organisational change.
The digital transformation Moving Ahead has undergone by implementing Dynamics 365 CRM has made the company smarter, more efficient and prepared for their future growth.
At Inciper, we give you the choice, freedom and flexibility needed for a successful Dynamics CRM implementation through our holistic, iterative RAPID methodology.
Our continuous outcome-based improvement method ensures that the CRM system is able to adapt to your individual business needs throughout the entire process. We believe that support is the key to successful implementation, which is why we provide assistance throughout the project, as well as post go-live training - so you can get the most out of your CRM solution.
Speak to a Microsoft dynamics 365 expert
Click the button below to speak to us about Microsoft Dynamics 365, and how Inciper can help solve your business challenges.
Speak to a Microsoft dynamics 365 expert